Top 5 / Top 10

391   //   

04 Sep 2019, 12:51 IST
Over the years, WWE has grown to become a household name. In WWE, Superstars come from different backgrounds from around the world. There are some whose character is purely Sports Entertainment, but there are also those whose fighting skills inside the ring are extremely legitimate.
Some Superstars have had a career in MMA before or after their careers in WWE. These Superstars used their abilities inside the Octagon and competed in a professional capacity in MMA.
While some of these Superstars had fully-fledged careers in UFC, some of them competed in other promotions as well.
In this article, we will be outlining only the top WWE Superstars to have competed in, and achieved some sort of success, in MMA. So, no CM Punk, despite him having competed in the UFC. He is yet to get a win, so he remains an honorable mention on this list.
---
#5 Alberto Del Rio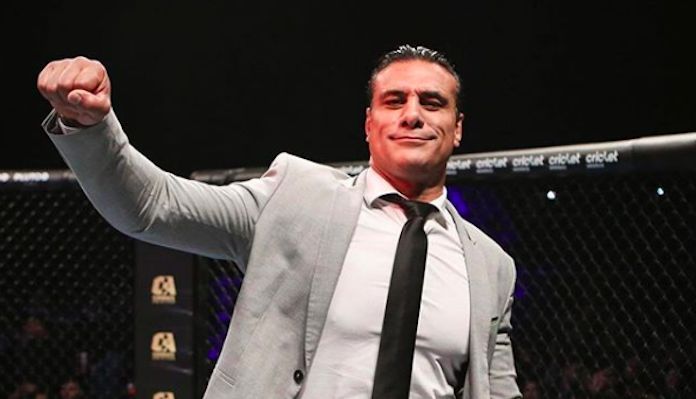 Although this may surprise some WWE fans, Alberto Del Rio has legitimate credentials next to his name. The controversial former WWE Champion has had an extensive amateur wrestling and professional MMA career to his name.
With a record of 9-5, Alberto Del Rio has achieved a lot during his time in MMA. During that time, he has fought in Deep, Pride, MMA Xtreme, and Cage of Combat.
On 11th October, 2016, he was named the President of Combate Americas, the MMA promotion. It was a decorative title, and he stepped back from the role in 2017.
It has been announced that Alberto Del Rio will be re-entering the MMA Octagon at a Combate Americas event, the date of which is yet to be announced, although it was confirmed that it would take place in the fall. It will be his biggest MMA fight yet, against UFC legend and Hall of Famer, Tito Ortiz.