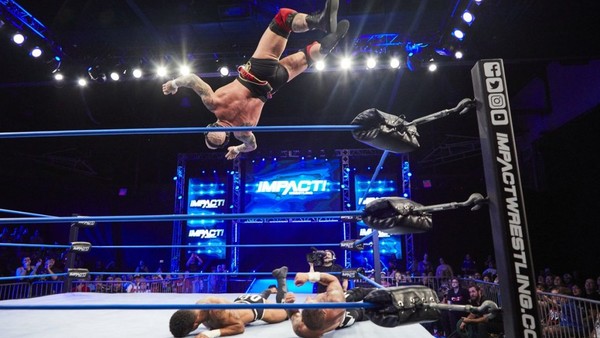 The most recent episode of Impact Wrestling was a belter. You can't take anything away from how good a show it truly was.
We're just under a month removed from the sensational Slammiversary pay-per-view event. The first two episodes of Impact following this event didn't feature anything too noteworthy (one was a roundup show from the aforementioned pay-per-view, and the other was the MashUp Tournament which didn't really matter that much). As a result, the episodes that came after those needed to get Impact back in the right position. Thankfully, they did just that.
While there were four Downs to speak about from this episode, they were (for the most part) nitpicks that easily could have been a passable Up if there were one or two very minor adjustments. That aside though, it was a mostly positive night featuring lots of fantastic action, including a phenomenal World Tag Team Championships match in the main event, a tantalising six way contest to decide Jake Crist's first challenger as X Division Champion, a huge intergender clash between Tessa Blanchard and Madman Fulton, and much more.
If Impact keep it this way going forward towards their next big show in October, then we can expect to see another highly-praised pay-per-view there. For now though, let's get to it…