The boxer and martial artist was last year sentenced for culpable driving causing the death of 88-year-old Muriel Hulett, while speeding through Reservoir in his silver two-door Ferrari Spider in 2015.
Abdulrahim's barrister, Jo Swiney, said her client had done nothing but assist the parole board since his release and the decision to put him back behind bars was unreasonable.
She compared the move to revoking a female prisoner's parole because she had been threatened by her ex-partner.
Abdulrahim was almost 50 kilometres above the speed limit and on the wrong side of the road when he clipped two vehicles and ploughed into a Mazda sedan near the intersection of High Street and Broadhurst Avenue in Reservoir.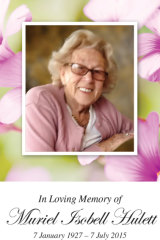 Known in kickboxing circles as "The Punisher", Abdulrahim had a long history of driving offences, including speeding and driving while unlicensed.
On the day of the crash, a Twitter account using the name Sam Abdulrahim, retweeted an image of the incident from a Channel 7 news reporter.
During his trial the court was told Abdulrahim was driving at up to 110 km/h in a 60km/h zone and was seen weaving between lanes shortly before the crash.
County Court judge Trevor Wraight rejected a submission by Abdulrahim's lawyer Robert Richter, QC, who claimed his client lost control of the grey Ferrari after hitting a curb.
"You were in a vehicle that was high-powered and you were driving at high speed in a built-up area," Judge Wraight said.
In February 2015, Abdulrahim made headlines when he was involved in a wild brawl on the third level of the Melbourne Magistrates Court building.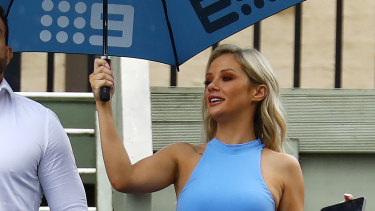 The fight erupted after a verbal altercation with another man in court. Security guards and police used capsicum spray to quell the fight. Abdulrahim was found guilty of assault and fined $2000.
While on parole Abdulrahim was reportedly romantically linked with Married At First Sight star Jessika Power.
AAP with Cameron Houston and Chris Vedelago